12 Days of Christmas ~ Day 9 ~ Serving Dishes
Serving dishes are my 'thing'! I just LOVE a beautiful dish to serve food on. When I travel I add to my collection of bowls, plates, serving trays, cheese boards, dessert dishes, condiment dishes and whatever else I find that is beautiful and serves food.
Here are the serving dishes I'm in love with right now…
Pottery Barn Gold Lion Collection
This collection has stolen my heart! As displayed on my Global TV Appearance. Pictures and video do not do it justice. If you are in the market for something striking go buy this gorgeous serving dish or party bucket!
Tiered Trays
Is there anything that fancies up your party than treats served on a tiered tray??
Beautiful Plates
For the main attraction, I love a great plate! Usually, I use all white, but over the holidays I like to add a decorative plate to my table.
Serving Bowls
Okay, I'm obsessed with these beauties. Even chips can be beautiful if they are served in these!
Cheese Board + Accessories
No party is complete without a Cheese Board. I collect them. I use a cheese board for cheese and charcuterie but they can do double duty as a large platter for whatever you're serving!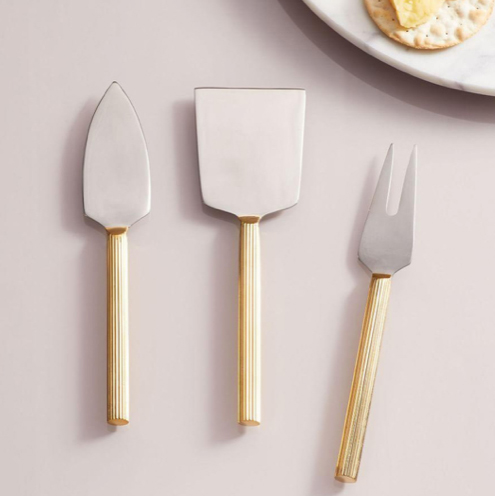 I hope you have a wonderful holiday season, serving beautiful food and enjoying your loved ones!
XO
Dayle
---
---